Home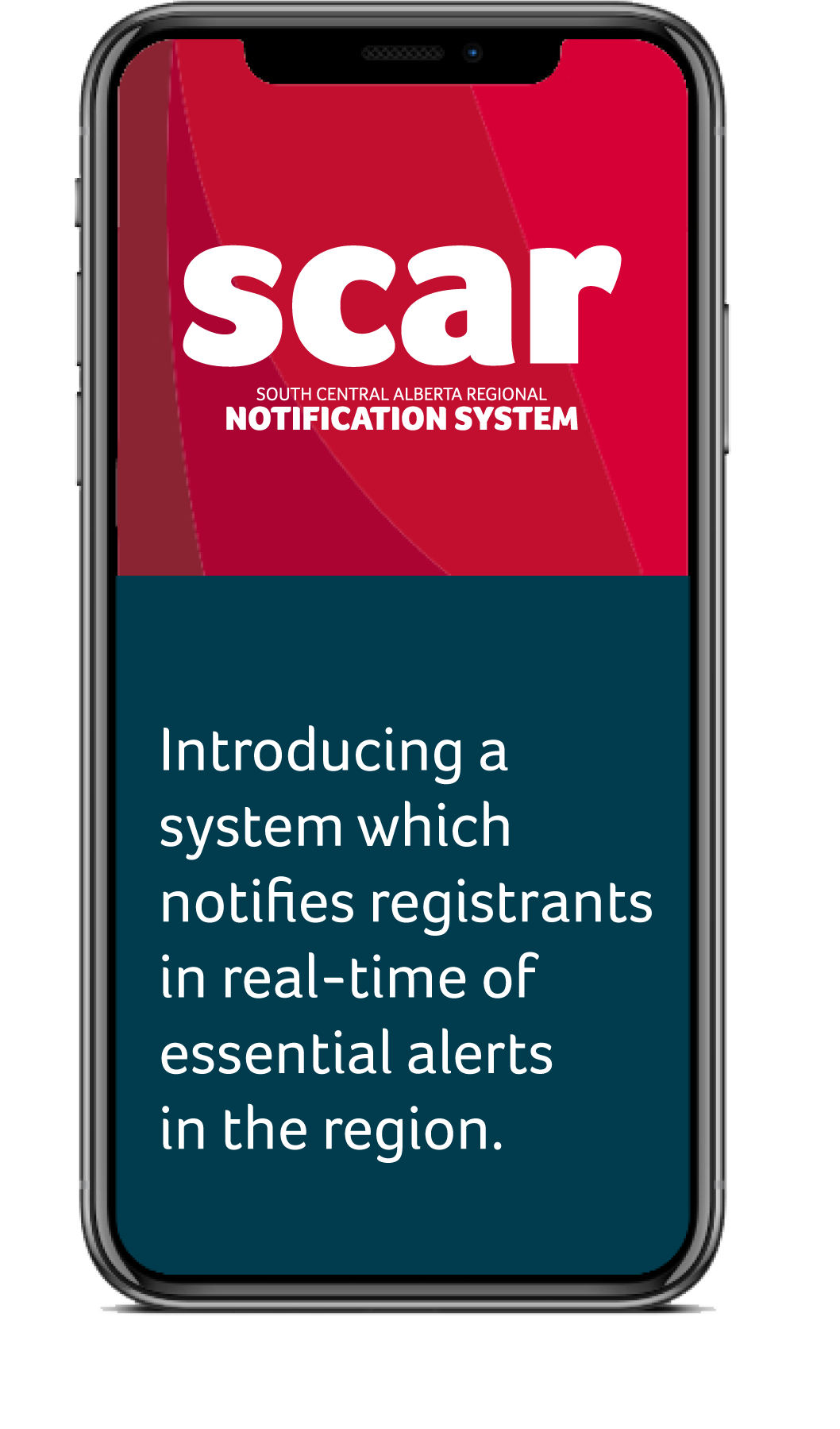 Introducing a system which notifies registrants in real-time of essential alerts in the region.
It is well known that community engagement and strong communications are critical components that contribute to the overall well-being and satisfaction of a community and its residents.
The South Central Alberta Regional (SCAR) Notification System was developed with many regional partners, including the Municipal District of Taber, the Town of Vauxhall, the Village of Barnwell, the RCMP, and the South Central Alberta Rural Crime Watch Association. Together, these partners work to ensure residents receive immediate alerts and important municipal communications in our region.
The SCAR Notification System is a FREE, automated communication tool designed to deliver real-time, critical alerts andessential information to registrants by way of text, e-mail, and voice messaging.
Registering with the SCAR Notification System also allows you to stay up-to-date with all the latest news, upcoming events, emergency and weather alert messages affecting the region from Canada's national emergency alerting system ­– Alert Ready.